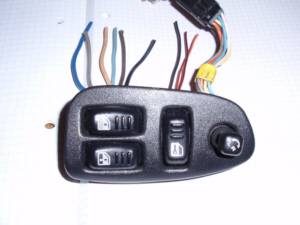 I again wanted to update the Corvette power window switches. As well as add power mirrors and door locks. Again I opted for a 2002 Camaro because I liked the look.

Just like with the headlight pigtails, it took a while to find these used pieces.
The pricing for all five new pigtails (headlight, dimmer switch, power mirrors, power windows, and power locks) would have been over $240.00! I found all from one ebay seller for $20.00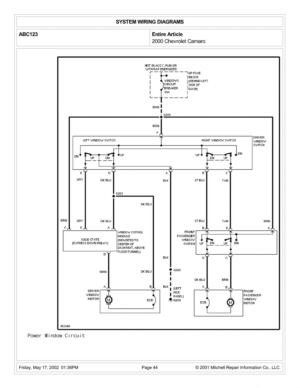 Power window circuits are kind of goofy - at least the switches are. They have to reverse the power and ground connections to the motor.

This is the 2002 switch spliced into the new circuit.

I don't have the "Express Down" feature yet because I haven't found a good used. I'm guessing they work on current draw, because I don't see any limit switches in the circuit. If they function on current (a stalled motor draws more current) then they may not work with different motors? I may resort to limit switches?